Church Staff
Fr. Paul Treacy
Pastor
Email

Fr. Michael Barsness
Parochial Vicar
Email

Dcn. Larry Lawinger
Deacon
Email

Norm Olafson
Business Manager
Email

Gloria Krynski
Office Manager
Email

Theresa Krohn
Faith Formation Assistant
Email

Tess Eiden
Bookkeeper
Email

Okey Anyanwu
Pastoral Minister
Email

Margaret Schauer
Pastoral Minister
Email

Stephen Barnhart
Director of Worship
Email

Jacquie Okoh
Director of Music
Email

Warren Wills
Director of Maintenance
Email


John Williams
Director of Food Services
Email


Carol Hammer
Wedding Coordinator
Email


Rachel Hammer
Wedding Coordinator
Email


Charles Pratt
Director of
Faith Formation
Email


Nichole Chang
Jr/Sr High
Faith Formation
Email


Mary Ann Marschall
Elementary
Faith Formation
Email


Kathleen Pomerleau
Volunteer Coordinator
Faith Formation
Email

Kim Ordner
Sunday Preschool
Email


Molly Schorr
Director of
Parish Life
Email


Kelly Hayes
Coordinator of
Youth Ministry
Email


Jean Landman
IT Manager
Email

Nikelle Morris
Sunday Bulletin Designer
Email

Molly Gewedik
Communication
Coordinator
Email
---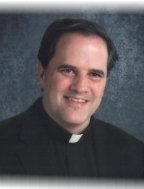 Fr. Paul Treacy
Pastor - frpaultreacy@saintvdp.org
Fr. Paul Treacy joined St. Vincent de Paul as pastor on July 1, 2013. He grew up in St. Paul and Dellwood, MN and is the last of ten children by nine minutes. He has a fraternal twin brother named Peter and is also blessed to have 36 nieces and nephews. Fr. Paul went to Hill Murray High School and graduated from the College of St. Thomas in 1988 with major concentrations in marketing and finance. Prior to entering the seminary, Fr. Paul worked twelve years in the insurance industry for The St. Paul Companies (now Travelers) in the areas of underwriting, marketing, and business consulting. He entered the seminary in the fall of 2000 and was ordained in May 2006. His first assignment was at The Church of St. Stephen's in Anoka and then was assigned as pastor to Our Lady of Peace in south Minneapolis before his assignment here. In his free time, Fr. Paul enjoys the outdoors and spending time with family, friends, and heading to Wisconsin where he shares a cabin with two brothers and their families. Fr. Paul already greatly enjoys his ministry here at this wonderful parish of St. Vincent de Paul.
---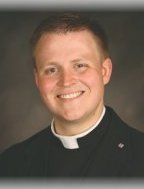 Fr. Michael Barsness
Parochial Vicar - frmichaelbarsness@saintvdp.org
I grew up in Northfield Minnesota where I attended public school. I have always been an athlete, so I played baseball since I can remember as well as football through high school. I went to college in Nebraska and played baseball for one year. It was there that I met the Lord Jesus and then began to study my faith. I became an integrated studies major and ended up studying world religions. I began my search for the Truth. It was at that time where I was introduced to Catholicism. I started to learn about the Catholic faith through my roommate and I began to see it as the solution to the riddle of the scriptures. My biggest question became that of God's perfections and the irreconcilable notion that there could be different truths that seemingly contradict within denominations. If God is not limited in his power, is perfect, cannot make a mistake and yet he wants to reveal himself, then why are there so many mistakes or different interpretations. In my studies I started to see the Church as having a deeper knowledge and fuller perspective on the Sacred Scriptures. I became Catholic in 2005 my sophomore year and since then I graduated, worked in Cannon Falls Minnesota at a manufacturing plant, went to seminary for six whole years! I spent the year after college seeking my vocation and God called me to the priesthood. I never thought in a million years that I'd be a priest, but here I am, loving life and serving here at St. Vincent de Paul!
---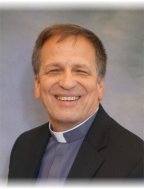 Dcn. Larry Lawinger
Deacon - dcnlarrylawinger@saintvdp.org
---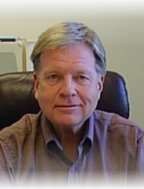 Norm Olafson
Business Administrator - normolafson@saintvdp.org
My position is to oversee the business side of the parish. This includes all Financial, Personnel, Facilities, Food Service, Cemetery and business matters. I've been the Business Manager since September 2001, and truly love my work here. I report directly to the Pastor and have the responsibility to represent him in church business affairs. Prior to this I was in the manufacturing industry in executive roles of finance, accounting, and management for 27 years. My wife, Jackie, and I have been married since 1973. Jackie is Executive Director of STEP, St. Louis Park Emergency Program. We have a son, Steve, who lives in Omaha. Our daughter, Mary and our grandchild, Olivia, live in Minnetonka.
---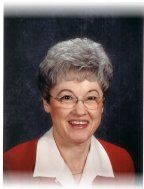 Gloria Krynski
Office Manager - gloriakrynski@saintvdp.org
Hello, I'm Gloria Krynski. I've been the Office Manager here since May of 2004. Before that I was at St. John the Evangelist Church in Hopkins for over 15 years. My husband, Larry, and I moved from Minnetonka to Maple Grove in 2003 and became members of St. Vincent de Paul parish. I enjoy being a parishioner with all the volunteer opportunities and I enjoy being a member of the staff here at St. Vincent's.
---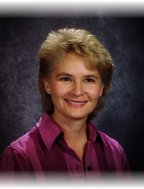 Tess Eiden
Bookkeeper - tesseiden@saintvdp.org
Hello, I'm Tess Eiden I am a life-long member of St. Vincent de Paul Church and attended St. Vincent School through 8th grade. I have a Bachelor of Science degree in Business Administration. My husband, Steve, and I have been married for 25 years and have two children; Monica is a senior at the College of St. Benedict and Joe is a Freshman at St. John's University. I truly enjoy being part of the St. Vincent de Paul family as a parishioner, volunteer, and staff member.
---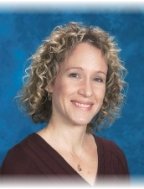 Theresa Krohn
Faith Formation Assistant - theresakrohn@saintvdp.org
Hello, my name is Theresa Krohn and I am the administrative assistant for Faith Formation as well as accounts payable. I have an AAS degree as a medical administrative assistant but have worked in various fields including a clinic, insurance company, St. Therese Home, and from my home as a medical transcriptionist. My husband, Brad, and I have been married for 25 years and we have four sons who, like me, attended St. Vincent's School. I enjoy my job and am fortunate to be a part of the staff at St. Vincent de Paul where I have been a member all my life.
---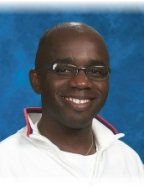 Okey Anyanwu
Pastoral Minister - okey@saintvdp.org
Okey Anyanwu is my name. I was born and raised in Nigeria, West Africa. I am the 3rd of my parents' eight children – two girls and six boys. I joined the staff of St. Vincent de Paul Catholic church in July 2007 as a Pastoral Minister and Director of Social Justice.
I have had the opportunity of working as a Pastoral Assistant (intern) at St. Olaf's Catholic Church, Downtown-Minneapolis, Church of St. Stephen, Anoka and as a Parish Outreach assistant at the Archdiocesan Office for Social Justice.
It is a blessing for me to bring my cross-cultural knowledge and experience of Church life and ministry to St. Vincent's - thanks to my 17years of seminary formation, After grade school, I started middle school seminary at age 12 and then to high school seminary in Nigeria. I was privileged to secure my college (seminary) degree in Philosophy (B.Phil.) from Pontifical Urban University, Rome. My major seminary formation and graduate studies in Theology, started at St. Paul Seminary and was completed at St. John's University, Collegeville, where I gained a Master of Divinity (M.Div.) degree in 2006. I also hold a certificate in Clinical Pastoral Education in the field of chaplaincy.
I owe part of my international academic exposure to my graduate field work in Medical Anthropology at the University of Malaya, Kuala Lumpur-Malaysia and University of Maastricht, Netherlands respectively from 1999 to 2001.
I got married to my best friend and the love of my life – "Onyi" on August 30, 2008 here at St. Vincent de Paul Parish. Travelling can be more of an addiction than a hobby, especially when the two essential factors that control my social calendar (family and finance) permit. I am a big fan of soccer, but I spend most of my sport recreation playing Volleyball or Lawn Tennis. My love for outdoors is usually at the mercy of Minnesota weather. I have come to be part of what God is doing here and also to add color to our parish staff. I just love our St.

---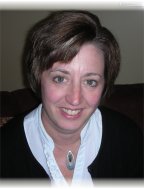 Margaret Schauer
Pastoral Minister - margaretschauer@saintvdp.org
Hello, my name is Margaret Schauer and I have been working in Pastoral Care Ministry at St. Vincent's since July of 2006. My husband Tony and I have been members since 1997. Tony and I have three children; Jacob, Matthew, and Gabrielle. All of our children have attended St. Vincent de Paul School. I am a graduate of the University of Minnesota. Throughout my life I have always found myself called to work and minister to people in various ways. I became part of the Respect Life Committee here at St. Vincent's following the loss of three of our babies to late term miscarriage. It was at this time that I felt that a program for those who suffer from miscarriage and the loss of a baby was greatly needed. I went on to become involved in the Grief and Loss ministry and was trained as a "Befriender." I feel blessed to be able to serve our parish community in the area of Pastoral Care. I am humbled by the many faith-filled people that I meet every day. Their commitment to their faith even in the midst of their own personal hardship is inspiring. I am blessed to be a part of this parish community as a parishioner, volunteer, and staff member.
---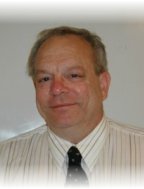 Stephen Barnhart
Director of Worship - stephenbarnhart@saintvdp.org
Stephen Barnhart's career in music and worship ministry had its earliest beginnings as a treble in the celebrated choir of fifty men and boys at Old St. Peter's Church in Philadelphia in the 1950s. He studied solfeggio and piano at St. Peter's Choir School and later piano studies were at the Philadelphia Conservatory of Music with Clement Petrillo. At Macalester College in St. Paul, while studying for a degree in Fine Arts, he studied Choral Conducting with Dale Warland and Organ with Edward Berryman. He was Director of Music and Organist at St. Nicholas Episcopal Church in Richfield for 32 years. In August of 1997, he was appointed Director of Music and Liturgy at The Church of St. Joseph, Hopkins, where he directed four choirs, orchestra, and coordinated the efforts of nearly 300 participants in weekly liturgies. He joined the Ministry staff at St. Vincent's in August of 2002, and coordinates and trains the many persons directly involved in worship ministry.
---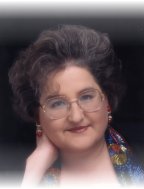 Jacquie Okoh
Director of Music - jacquieokoh@saintvdp.org
Hello! My name is Jacquie Okoh. I graduated from the College of St. Scholastica, "Summa Cum Laude" with a degree in music education, with special emphasis on piano and voice, and with some credits towards a degree in Liturgy. I have been the director of Music at St. Vincent's since July of 1995. My previous experience has included teaching abroad in Nigeria for 10 years as well as serving as the director of Music and Liturgy at Holy Family Parish in Duluth and the Church of St. George in Long Lake MN. I also manage the Piano Lesson program at St. Vincent's school and the two liturgical school choirs. I love working here. The administration and fellow staff members are among the very best I have ever worked with. We have many talented parishioners who volunteer several hours a week in music ministry. We currently have 14 groups who serve at the various liturgies every week. Please feel free to call at anytime if you wish to become active in music ministry. I am personally blessed with four beautiful children and one angel.
---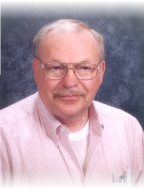 Warren Wills
Director of Maintenance - warrenwills@saintvdp.org
Hello, I'm Warren. I have been the maintenance supervisor for 20 years. The maintenance crew maintains all the buildings and the grounds. I have a support staff of five.
My wife Ann and I have been married for 48 years and have five sons - Scott, Gregory, Todd, Matthew and Derek. I have been an Osseo resident for 41 years!
---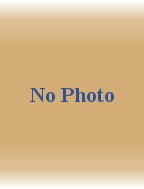 John Williams
Director of Food Services - johnwilliams@saintvdp.org
---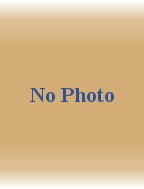 Carol Hammer
Wedding Coordinator -
Hello
---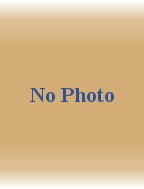 Rachel Hammer
Wedding Coordinator kellyblair@saintvdp.org
---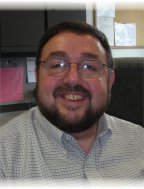 Charles Pratt
Director of Faith Formation - charlespratt@saintvdp.org
Hello, I'm Chuck Pratt, the Director of Faith Formation here at St. Vincent's. I grew up on a lake near Spooner, Wisconsin, where my mother was a cook and my father was a carpenter. I attended the seminary for seven years and have a theology degree from the University of St. Thomas. I have served in parish ministry since 1979 in Wisconsin, Michigan and Minnesota. I bring a wealth of experience in all different levels of faith formation, RCIA and adult faith formation and hope I can put my experience to good use in your service.
---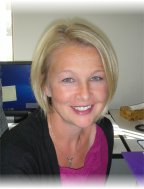 Nichole Chang
Jr/Sr High Faith Formation - nicholechang@saintvdp.org
Hello!
---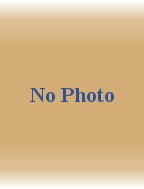 Mary Ann Marschall
Elementary Faith Formation - maryannmarschall@saintvdp.org
---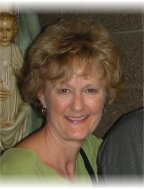 Kathleen Pomerleau
Volunteer Coordinator / Preschool Faith Formation - kathleenpomerleau@saintvdp.org
Hi, I'm Kathleen Pomerleau. My husband, Rich, and our three sons, Paul, Mark and John joined St. Vincent's in 1989. My background is in marketing and I earned a degree from Bethel College in Organizational Studies. It has been a great experience working as the volunteer coordinator for our parish. Volunteering is the best way to make new and keep old friendships alive. We have so many wonderful and dedicated volunteers in this parish which makes my position fun and exciting everyday.
---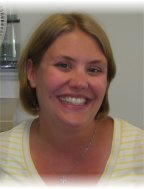 Kim Ordner
Sunday Preschool - kimordner@saintvdp.org
Hi,
---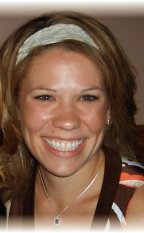 Molly Schorr
Director of Parish Life - mollyschorr@saintvdp.org
Hi! My name is Molly Schorr. I am a graduate of the College of St. Benedict with a Theology and Music major and the University of St. John's with a Master's in Theology and Pastoral Ministry.I live in Maple Grove with my husband, Nick and our beautiful children Zoe and Aaron. I am a fanatical Vikings fan, I enjoy being outdoors and anything that has to do with music. I look forward to helping make
St. Vincent's "home" for you!
---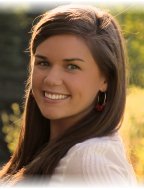 Kelly Hayes
Coordinator of Youth Ministry - kellyhayes@saintvdp.org

My name is Kelly Hayes. I am originally from Edina, Minnesota and currently live in Minneapolis. I graduated from the College of St. Benedict in 2013 with a degree in Theology- Pastoral Ministry and Fine Arts. Growing up I had always been involved in my parish youth group. As I got older it became clear my love for the Church and spending time with youth was something I really wanted to pursue as a career.

Over the years I had many amazing opportunities to grow as a person and in faith. Some of the most powerful faith experiences have been through travel and mission work. I have had the opportunity to go on several international trips, including; studying abroad in Rome and Athens, as well as a service trips to the Dominican Republic, Guatemala, Indonesia, Mexico, and Nigeria. Travel is one among many of my passions. Other interests of mine include photography, reading, and spending time on the water whether it be paddle boarding, kayaking, or just hanging out with friends and family.

I love being a part of the St. Vincent de Paul community and walking beside young people on their journey of faith!
---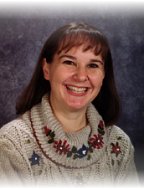 Jean Landman
IT Manager - jeanlandman@saintvdp.org
Hello, I'm Jean Landman. I am St. Vincent's IT Manager. I have a Bachelors of Computer Science degree from the University of Minnesota's Institute of Technology, and have over 20 years in the computer field. Previously I worked as an engineer for Honeywell, then when my kids were born I became an independent computer consultant. This gave me a lot of flexibility for my family. My husband, Kevin, and I have two sons; Sean & Eric. Sean is a PhD grad student at the University of Minnesota and Eric is at Hennepin Technical College. I really enjoy my work here at St. Vincent's!
---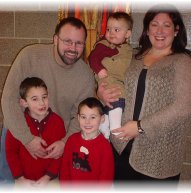 Nikelle Morris
Sunday Bulletin Designer - nikellemorris@saintvdp.org
Hi there! My name is Nikelle Morris and I have been the bulletin editor at St. Vincent's since October of 2002. My "full-time" position is as Mom to my three boys, but luckily they allow me a few hours each week to put together the bulletin for St. Vincent's! I work from home, but stop in once a week to pick up all the materials -- so I have a mailbox available in the office if you need to communicate with me. It's also easy to submit something for the bulletin via e-mail- just send it to: churchinfo@saintvdp.org. I hope you enjoy the bulletin each week!
---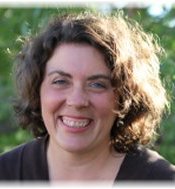 Molly Gewedik
Communication Coordinator - mollygewedik@saintvdp.org
Hello, my name is Molly Gewedik. I graduated from Winona State University with a degree in Communication Studies and Training and Development. I have more than 18 years experience in communications and development of education programs, in the not-for-profit and corporate world. One of my passions is figuring out the best way to have people understand needed information. My husband Jeff and I have been parishioners since 2003, and live in Dayton with our children Eddie and Sophie. They both attend St. Vincent de Paul School. When we made the decision for me to stay home with our children – I began volunteering in Faith Formation and at the school, and quickly realized what a great community we are a part of!