Vacation Bible School
Vacation Bible School
June 16 - 20, 2014 9:00 a.m. - 12:00 p.m.
Register to participate or volunteer in the parish office.
Vacation Bible School (VBS) is a fun-filled week, held in June each summer.
Children 4 years old by June to entering 5th grade NEXT fall are invited to participate.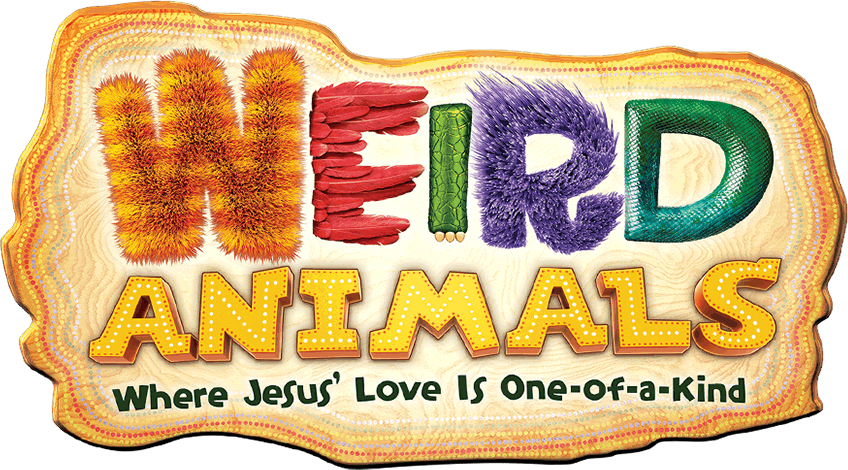 The 2014 theme is:
Weird Animals
Where Jesus' Love is One-of-a-Kind!

Get ready for a peek at the unique!
With amazing experiments, untamed games, lip-smacking snacks, surprising adventures, and incredible music, your kids will not want to miss Weird Animals – Where Jesus' Love is One-of-a Kind!

At Weird Animals, kids will learn about some of God's most creative creations! They'll participate in memorable Bible-learning activities, sing catchy songs, play teamwork-building games, dig into yummy treats, experience cool Bible adventures, collect Bible Memory Buddies to remind them they are one of a kind, and test out Sciency-Fun Gizmos they'll take home and play with all summer long. Plus, kids will learn to look for evidence of God all around them through something called God Sightings. Each day concludes with The Tail End—a celebration that gets everyone involved in living what they've learned.


---
Registration Information
Registration fee is $32 per child. Take the music home with VBS music CDs ($7) or music DVDs ($15), please order at registration.

Registration begins March 8-9 after all masses. Turn in forms and payment at the VBS registration table on March 8-9.

Online registration is now closed. Registration forms can be printed out and brought to the Parish Office. Volunteers may still register online.

Preschool Registration
Elementery Registration - Elementery is full. Those who turn in registrations after 4/16 will be on a wait list.

Registration: After All Masses, the weekend of March 9 - 10. Or, in the Parish Office after that weekend.
---
Volunteer Information
WANTED VOLUNTEERS- We can't do it without you!
Be a crew leader and participate in fun activities each day while shepherding children through the Weird Animals Zoo. Register to volunteer online.

Volunteer Form

For more information, contact the parish office at (763) 425-2210.